The teen market is competitive. You want to get them something cool and practical for their first year of high school. Your 14-year-old's interests in music, crafts, sports, TikTok, photography, or beauty will be piqued by the gifts.
To see all categories, click on the buttons below or scroll down.
READ ALSO:
Trending gifts for 14-year-olds Boys

Silicone Case Cover for Sony Playstation 5 PS5 DualSense Controller. (2PC-Camouflage1)
Enhance your 14-year-old gaming experience with these silicone controller covers. They come in 12 different colors and patterns to complement their style.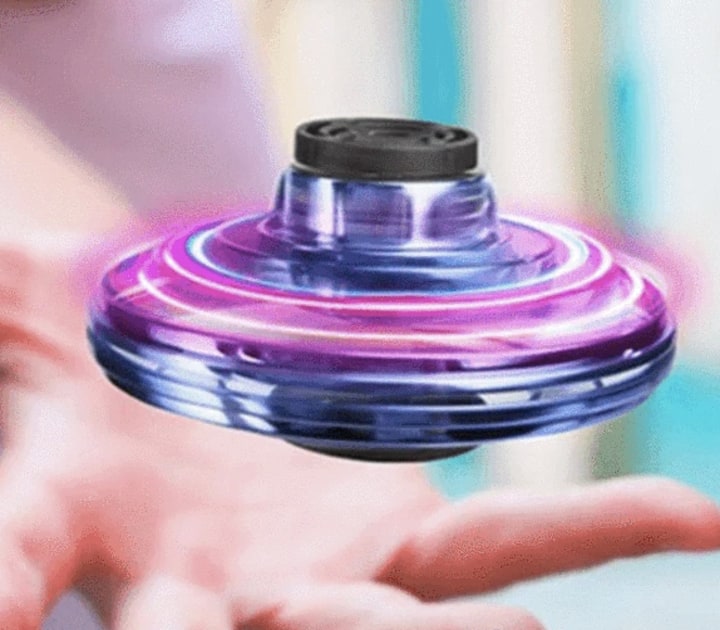 NewNova Flying Spinner
This flying spinner, which claims to be able to "do fantastic acrobatic tricks and stunts," is perfect for the reckless teen in your life who enjoys trying new things.
$49.99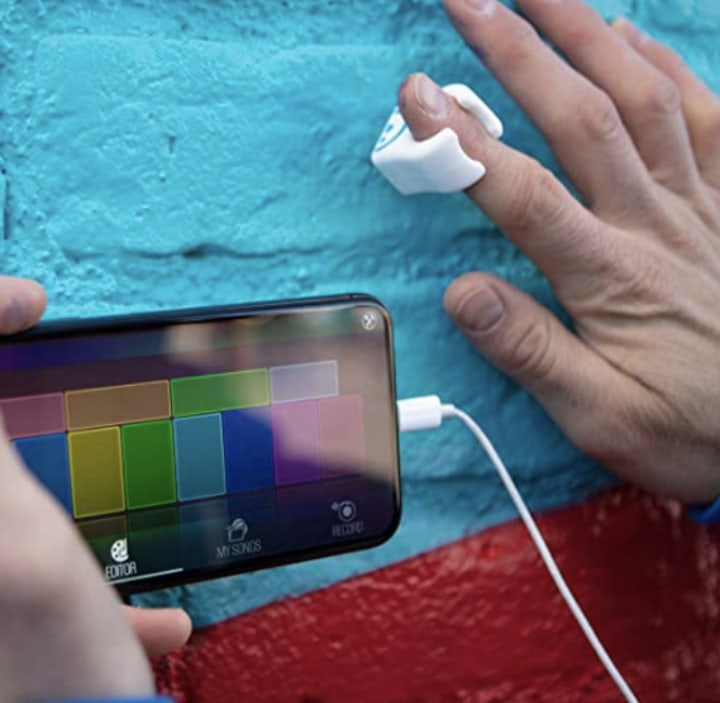 Sphero Specdrums
These portable music-making rings, which are compatible with an app on your teen's phone, allow them to create tunes by simply tapping their fingers on the screen. There are a plethora of sounds, instruments, and loops available to experiment with.
Phone Holder & Extendable Tripod Stand
As a side note, if your teenager is interested in becoming a YouTuber or TikToker, they may benefit from a ring light, which is a circular ring LED that provides consistent, bright illumination. With this particular ring light, you'll get an extendable tripod platform that can be adjusted anywhere from 13.6 to 59 inches in length.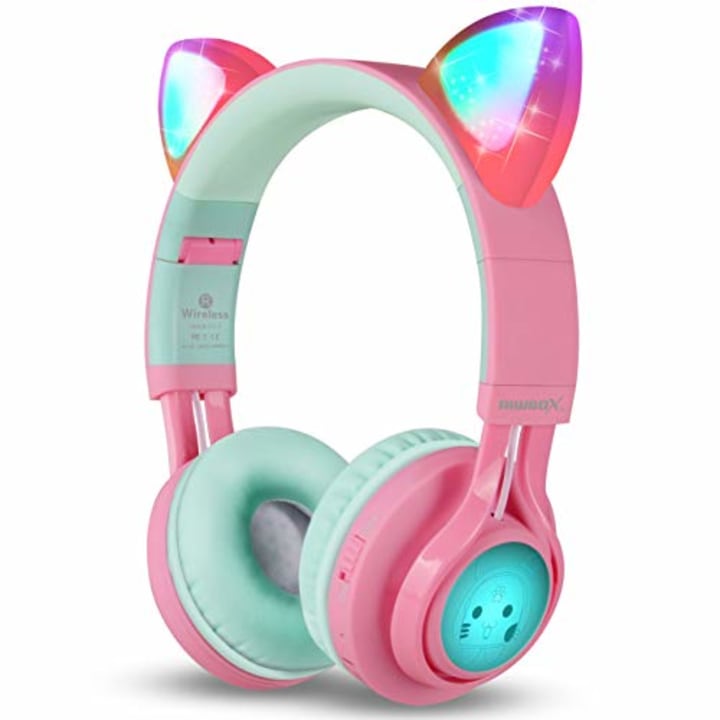 Riwbox Bluetooth Headphones
These cool headphones are great for teen who likes to stand out. They have nearly 9,000 5-star reviews on Amazon, so you can be confident that your adolescent will enjoy them.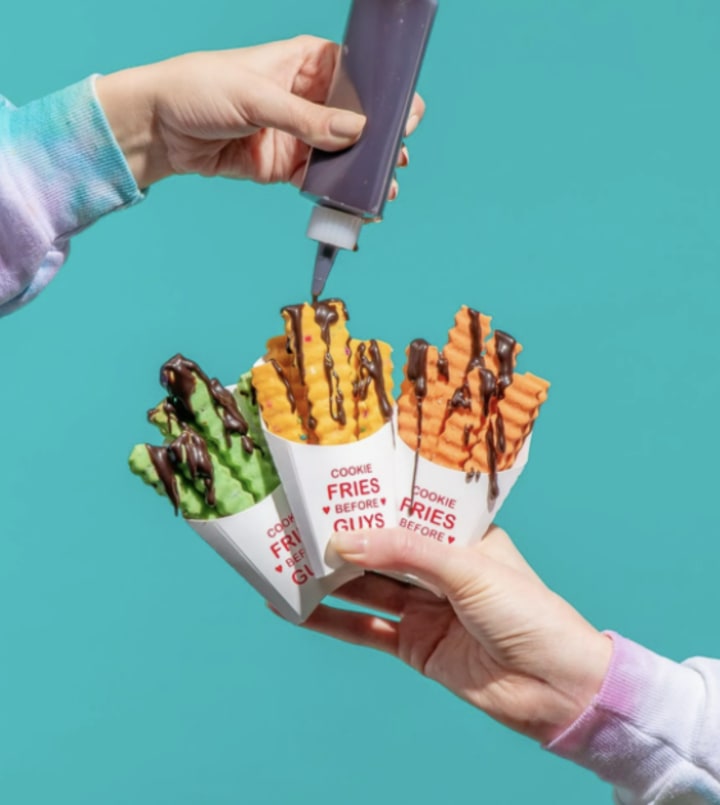 Fries Before Guys" Gift Basket
Relationships? Not quite yet, at least. Fries? Always. These cookie fries are as adorable as they are delicious, and they provide your teen with an excellent reason to play with their food once more.
Best gifts for 14-year-old girls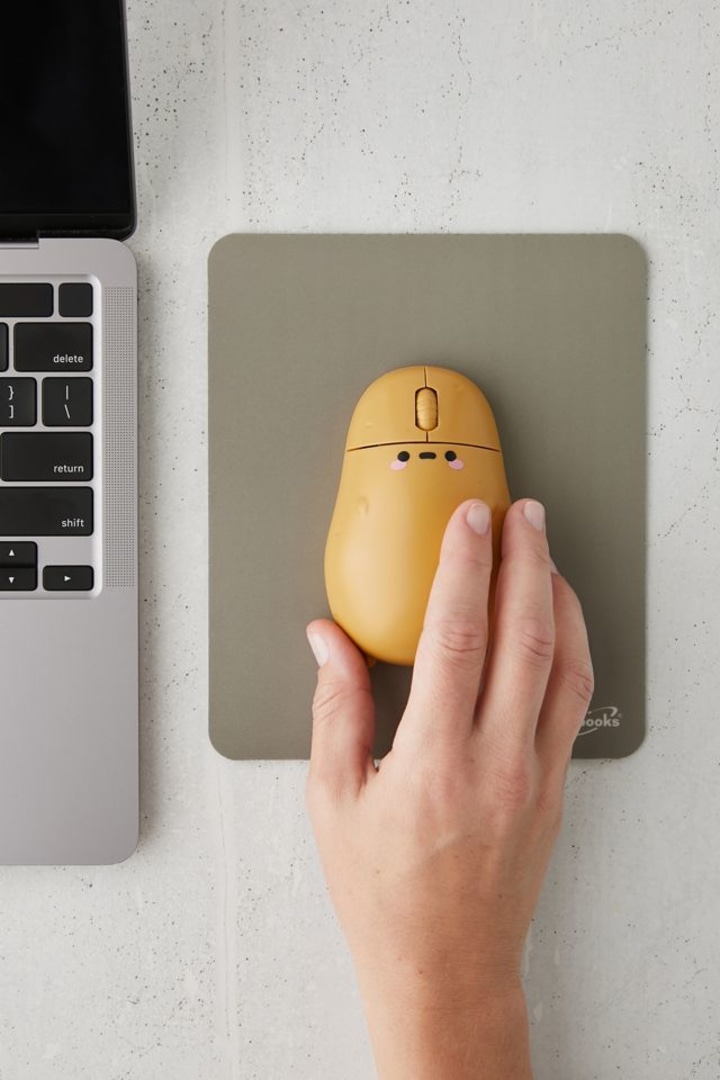 Smoko Tayto Potato USB Mouse
This computer mouse, which is designed to look like an adorable potato, will make your teen's school experience more enjoyable. A USB port is required on your laptop or computer in order to use this product.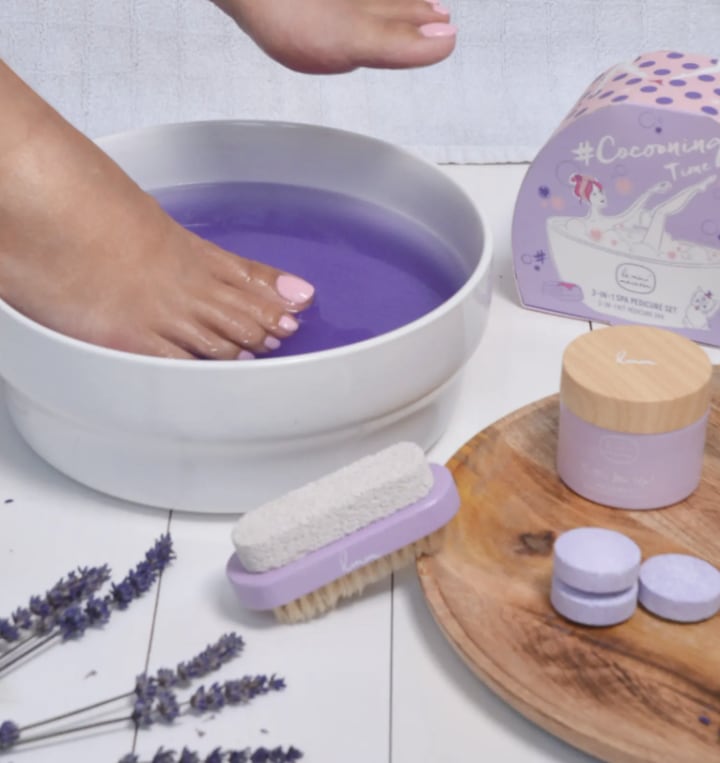 The Mini Macaron 3-in-1 Spa                                         Pedicure Set          
With this pedicure kit, your 14-year-old may indulge in a spa day at home without leaving the house. It comes with three lavender foot bath bombs, a foot brush, and shea foot butter, among other things.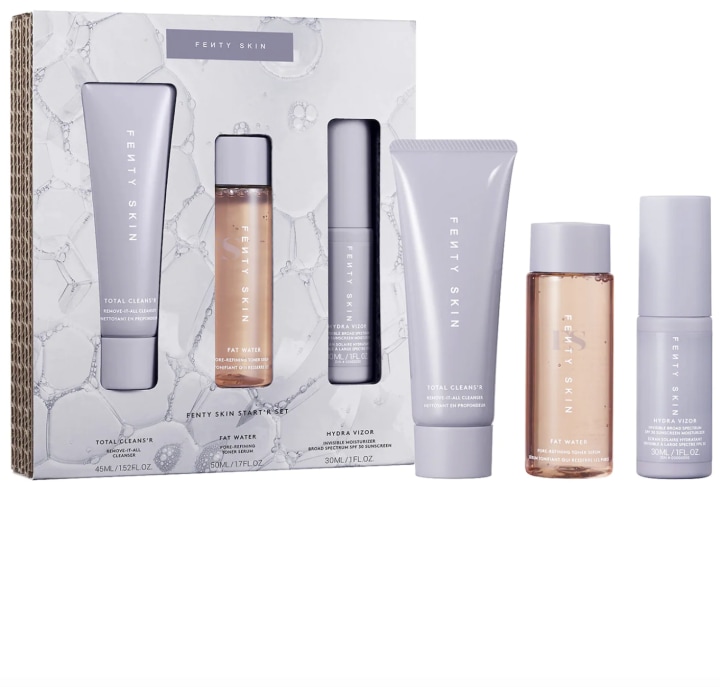 Fenty Skin Starts Set
Teenagers are more interested in skincare than ever, and Rihanna has them covered with this basic routine. An anti-aging toner serum, a coconut-kissed cleanser, and an SPF 30 sunscreen are included.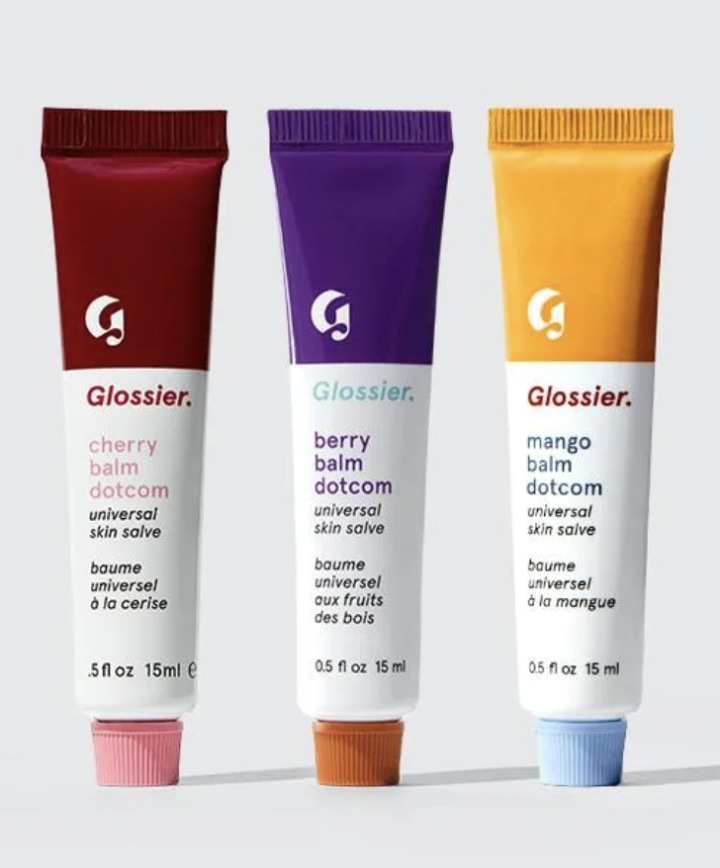 Glossier Balm Dotcom Trio
This is the perfect present for a youngster who is just discovering makeup and wants a tinted lip balm in lovely packaging. It's easy to see why Balm Dotcom is a Glossier favorite. All of the lip balms are scented, and they contain lanolin and beeswax to keep lips moisturized. Great lip balm.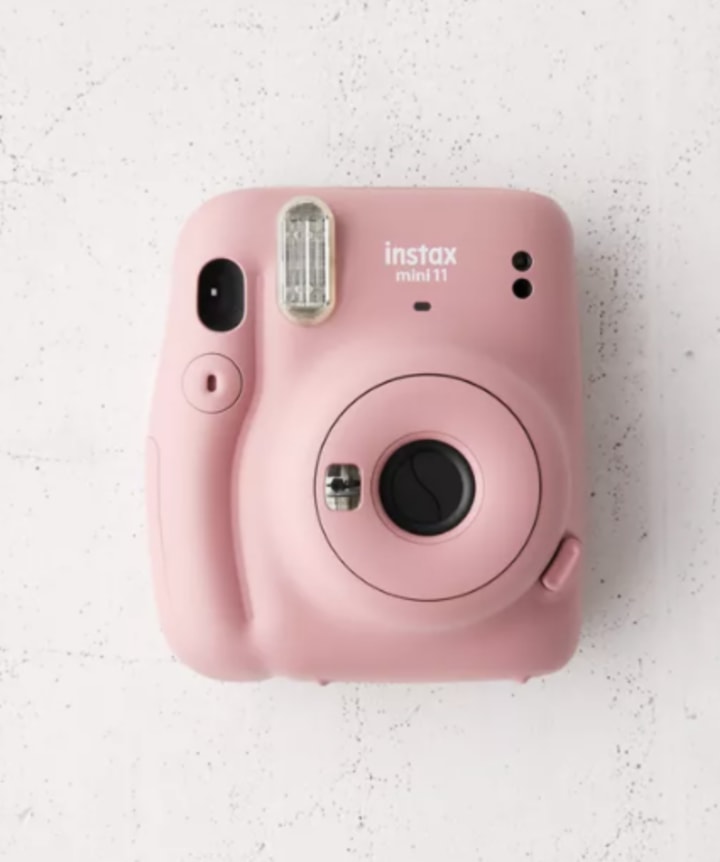 Fujifilm Instax Mini 11 camera
Polaroid-style images are great for decor and fun to take. This camera is colorful, features automatic exposure, and a "selfie mode." You may also get the cool film, adorable carrying bags, and other accessories for this camera.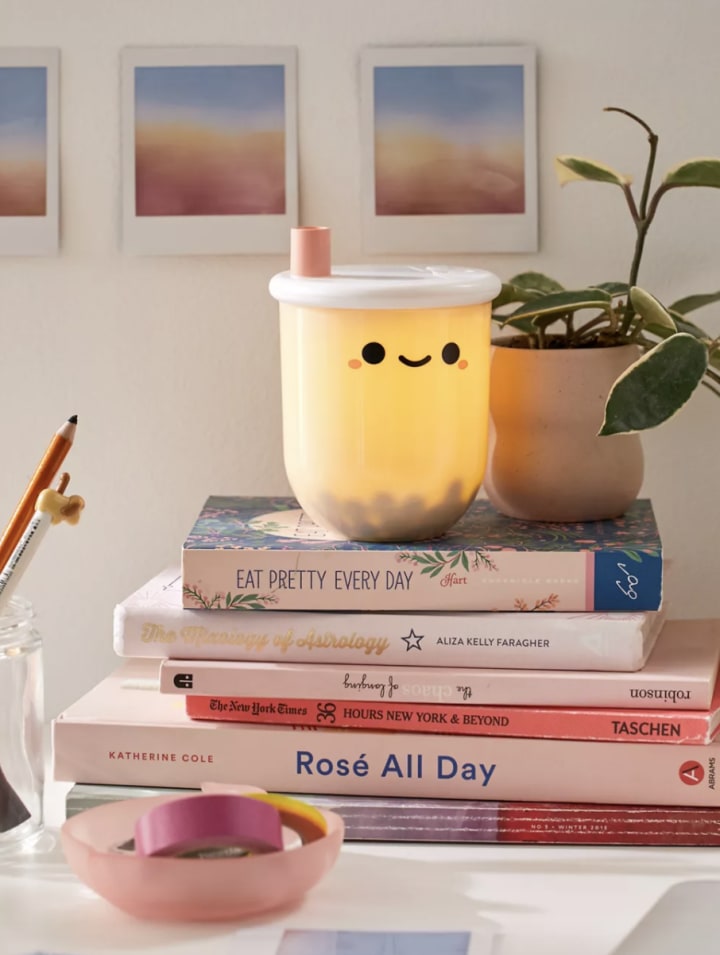 Boba Tea Light by Smoko UO is exclusive.
This cute boba tea-shaped light stands on your teen's desk, giving them a pleasant grin. The light runs on three AAA batteries and is small enough to carry about the house. A light that adds whimsy and atmosphere to their space for under $22 is a steal!